Looking for some easy ways to decorate your wedding reception? You're in luck! Listed below are a few wedding decoration ideas that are absolutely low maintenance, but beautiful and impactful. 
Drape the ceilings:
It is incredible what a little textile can do. Use ivory fabric to keep it formal and elegant, or if you are after a fun vibe, go with a bright colour like yellow. Take this approach for your table decoration to get the same decked-out reception look. 
Design a seating chart
Rather than having an escort card table, craft a board of seating assignments & exhibit it close to the entrance of the reception area. By doing so, you will not have guests peeping at small tented cards, trying to decode their table number. 
Hang your flowers:
Flowers aren't just meant for your tables? Hanging lush arrangements as centrepieces on top of your guest tables is a cool way to make a more intimate space. This tip is particularly useful if you are not so fond of your venue's carpeting – just keep people looking up!)
P.C: Mango Studios
Use table lamps:
Use table lamps to create height. If you want you can skip flowers altogether, but surrounding the lamps with greenery or flower is the best way to hide cords.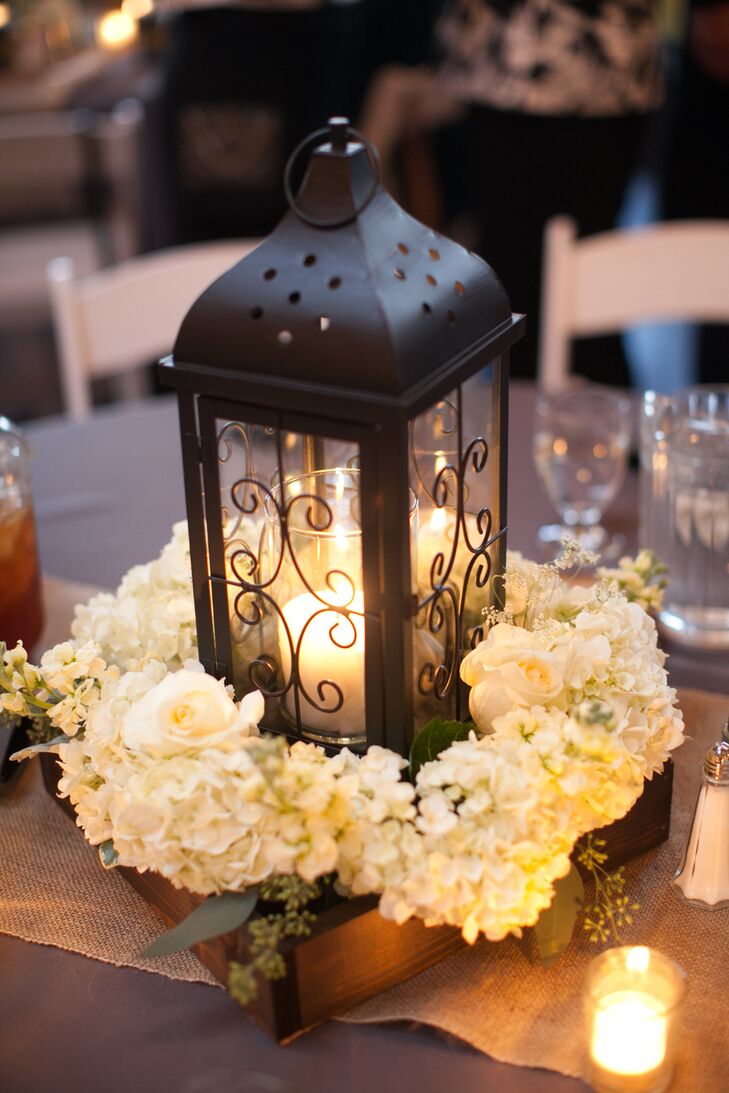 P.C: The Knot
Add a sprig of herbs:
Simply because you are having a formal wedding does not mean you cannot add some fun to your decoration. Add herbs such as lavender or rosemary for an aromatic touch on the place settings.  
P.C: Today's Bride
Rent coloured glassware:
Rather than spending your whole decoration budget into the centrepieces, consider using a fraction of that budget on renting extras such as coloured glassware – it will make your tables pop immediately. 
P.C: Elegant Wedding
Reshape your table numbers:
Looking for something original for your table labels? Think regarding number presentation. Showcase your table numbers or names on unique vessels such as lanterns, wine bottles or festive pennant flags. 
P.C: Wedding Bells
Hang paper lanterns:
We know paper lanterns are nothing new as far as wedding decorations are concerned. But multiply the number of lanterns you generally see hanging in a reception area by 100 and the story will be totally different. 
Contact Bling and Bells today if you are looking for the most affordable wedding home décor rental in Toronto. We have every home decor product you would need to transform your home into the wedding home.